The Port of Immingham is the UK's largest port by tonnage, handling around 46 million tonnes of cargo every year. Together with ABP's other ports on the Humber at Grimsby, Hull and Goole, Immingham is part of the UK's leading port complex, an unparalleled gateway for the trade connecting businesses across the UK, Europe, and beyond. The port is a critical part of the supply chain for sustainable electricity generation and other energy production, helping power the nation and helping to cement the Humber as 'the UK's Energy Estuary'.
The Port of Immingham, on the UK's busiest trading estuary, connects businesses across the UK and the world. The port is a leader in handling a wide range of cargo, including Ro-Ro, containers (Lo-Lo), dry bulks and liquid bulks serving key sectors across the economy.
As a critical link in the supply chains of businesses throughout Britain, the Port of Immingham supports 10,500 jobs nationally and contributes over £700 million to the economy every year.
Continued investment by ABP has enabled Immingham to maintain its position in the premier league of ports, delivering the latest state-of-the-art infrastructure, equipment, systems and facilities.
The Port of Immingham has a team dedicated to safely delivering the highest standards of customer service, ready to work in partnership to help our customers' businesses to grow.
Every year ABP is proud to sponsor the Humber Coastal Half Marathon. Around 2,500 runners from around the country take part in the scenic run to raise money for local good causes. The port is also heavily engaged in supporting a range of other charities.
Slider counter
Number of slides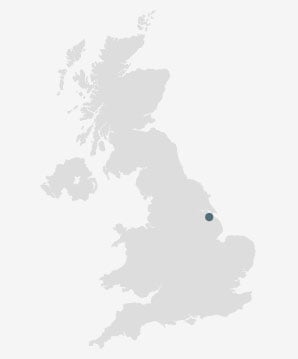 Connectivity
The Port of Immingham is less than 24 hours from a European market of 170 million people. The port's modern rail infrastructure handles more than 240 rail freight movements a week. The port benefits from congestion-free, high-speed road links - from the M180 through to the M18 and M1 - which will enable UK-wide cargo distribution from a location strategically close to the UK's industrial heartland. Humberside International Airport is a 20-minute drive from the port and has a helicopter base to service the offshore industries.
Delivering for customers
Immingham has an extensive range of world-class Ro-Ro and Lo-Lo freight capabilities, regularly servicing Northern Europe, Scandinavia, and the Baltic, with river and in-dock deep-water facilities.
Immingham has eight Ro-Ro berths, handling more than 30 sailings each week to and from Northern Europe and Scandinavia with DFDS Seaways.
Our Immingham Container Terminal is also an important centre for container imports, enabling customers to tranship deep-sea containers direct to Immingham on regular short-sea feeder vessels. The facility operates on a 24/7 basis and has two of the latest ship-to-shore cranes and four rubber-tyred gantry cranes supported by reach-stackers.
Alongside its sister container terminal in Hull, Immingham Container Terminal is benefitting from a £50 million investment to increase capacity to accommodate significant growth in customer demand.
The state-of-the-art Humber International Terminal can handle up to 20 million tonnes of dry bulk cargoes per year and is able to accommodate vessels carrying cargoes up to 130,000 tonnes each. ABP's award-winning Immingham Bulk Park is a dedicated bulk store offering a range of value-added services for bulk products with an undercover bulk storage capacity of 30,000sqm.
Port of Immingham handles
46 million
tonnes of cargo every year
Handles more than
240
rail freight movements per week
Humber ports handle
£75 billion
of trade per year
Key statistics and berthing information
Port acreage - 1,230 acres
 
Normal acceptance dimensions of vessels 
Dock or Quay
Length
Beam
Draught
Approx. dwt
Enclosed dock
198.0 m
26.2 m
10.36 m
38,000
Eastern & Western Jetties
213.0 m
No restriction
10.40 m
50,000
Immingham Oil Terminal
366.0 m
No restriction
13.10 m
290,000
Immingham Bulk Terminal
303.0 m
45.0 m
14.00 m
200,000
Immingham Gas Jetty
280.0 m
No restriction
11.00 m
50,000
Humber International Terminal
289.0 m
45.0 m
12.80-14.20 m
200,000
Immingham Outer Harbour
240.0 m
35.0 m
11.00 m
18,500
Partly laden
Suitable vessels up to 223 m accepted under certain conditions
Suitable vessels up to 26.8 m accepted under certain conditions
Subject to certain conditions – provisional draughts provided by terminal on request
Immingham Container Terminal (ICT) ; open for road operations Monday from 06:00h throughout day and night to 12.00h  Saturday. Sunday open 06:00 to 12.00h noon.
* bank holidays times may vary
Shipside operations 24/7
For ABP's standard terms and conditions, please click here.