The Port of Ipswich is situated at the head of the River Orwell, 12 miles (19km) from the open sea and handles 2 million tonnes of cargo per year. It is the UK's leading grain export port and handles a range of other products such as fertiliser, cement and aggregates.
Throughout our network of 21 ports around Britain, our expert and highly-trained teams are ready to work in partnership to deliver the solutions your business needs.
Backed by a programme of ongoing investment, our ports provide leading facilities and equipment, operated by our expert teams who can safely and efficiently handle a wide variety of different cargoes. 
As well as routinely and efficiently handling grain, cement and aggregates, the Port of Ipswich also expertly handles forest products, containers and project cargo as well as a broad portfolio of dry bulk cargo, including animal feed and fertiliser.
Together with our customers, ABP's East Anglian Ports of King's Lynn, Ipswich and Lowestoft contribute a total of £360 million to the economy every year, support 5,300 jobs nationally.
The port has a team dedicated to safely delivering the highest standards of customer service, ready to work in partnership to help our customers' businesses to grow.
Slider counter
Number of slides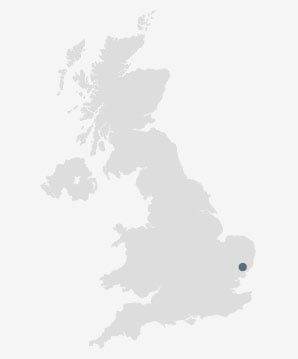 Connectivity
The Port of Ipswich is a short sailing time from the North Sea shipping lanes, is less than a mile (1.6km) from the town centre and its major trunk roads A14 and A12 are both within easy reach and provide connections to the M25 and M11.
Delivering for customers
All ABP's ports offer the latest state-of-the-art facilities and equipment dedicated to handling a wide range of cargoes.
The Port of Ipswich has three aggregates terminals as well as Coldock Terminal, offering over 16,000sqm of covered warehousing. A dedicated timber-treatment centre offers chromium- and arsenic-free wood preservative whilst Cliff Quay Container Terminal is equipped with a 40-tonne capacity crane and rail-mounted gantries. Specialist plant, equipment, and weighbridges are provided in the port to cater for heavy-lift and project cargoes.
ABP Ipswich has made a multi-million pound investment in terminal facilities, automated lock gates, Ro-Ro facilities and cranes as part of its commitment to continuously improve the service it provides.
In January 2019, the Port of Ipswich invested £700,000 in the construction of a new, de-mountable warehouse, providing extra storage space and improved flexibility, as part of ABP's ongoing commitment to customers.
The port has also recently invested more than £3 million in two new bulk storage terminals, the Orwell Bulk and Cliff Bulk Terminals, adding more than 7,000sqm of storage space, and also unveiled a new fertiliser bagging and packaging plant at the port.
ABP's Ipswich Beacon Marina (formally Ipswich Haven), offers convenient access to the historic Ipswich Waterfront and draws thousands of visitors every year.
Port of Ipswich provides
16,000sqm
of covered storage
Handles over
£600 million
of trade every year
Handles over
2 million
tonnes of cargo per year
For ABP's standard terms and conditions, please click here.