Located on the north bank of the Mersey, ABP's Port of Garston specialises in handling a wide array of cargo, from dry bulks to steel products and annually handles around 500,000 tonnes of cargo.
Throughout our network of 21 ports around Britain, our expert and highly-trained teams are ready to work in partnership to deliver the solutions your business needs.
Backed by a programme of ongoing investment, our ports provide leading facilities and equipment, operated by our expert teams who can safely and efficiently handle a wide variety of different cargoes.
From its strategic location, the port supports industries in Merseyside, Cheshire, Lancashire and the Midlands. The port contributes over £350 million to the UK economy each year and supports 5,300 national jobs.
Following a recent £2.5 million investment, Garston's offering for ABP's customers has been enhanced, which offers dry bulk storage for a range of cargoes including grain, ores and sand.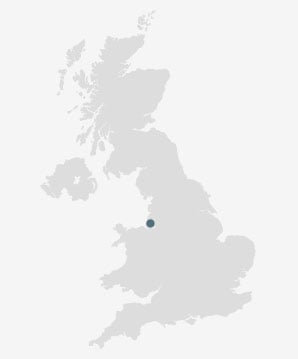 Connectivity
Situated on the north bank of the River Mersey, the Port of Garston is seven miles (11km) from Liverpool's city centre.
The port benefits from easy links to the M56, M62, and M6, making it a natural gateway to the industrial heartlands of North West England and the surrounding counties.
Delivering for customers
ABP's continuing programme of investment keeps our infrastructure, equipment and people up-to-date, allowing us to provide our customers with the very best services available.
The Port of Garston has over 10,000sqm of common-user flat-stores, 6,000sqm of segregated storage with HM Revenue & Customs duty-free approval. It also provides value-added services, including bagging, blending, rip-and-tip, and stock control.
It also benefits from Soil Association and TASCC accredited grain stores as well as providing open and secure quayside stockpile areas.
With 8,500sqm of multi-purpose cargo storage area, Garston handles wide range of break-bulk, including palletised and other unitised cargoes.
World-class handling equipment allows the teams at the port to handle almost any type of cargo, including heavy-lift and project shipments, often weighing in excess of 200 tonnes.
ABP also has the capability to invest and construct the facilities tailored to suit your business needs.
The port features a bulk scrap export facility for short-sea and deep-sea shipments and has a dedicated terminal for the importing of cement. 
Its two steel-coil stores, totalling 2,500sqm, one of which adjacent to a deep-water discharge berth, and its 7,000sqm of conventional covered storage, make Garston the ideal operation to handle various steel products.
Slider counter
Number of slides
Port of Garston handles around
500,000
Tonnes of cargo per year
Contributes around
£360 million
to the UK economy per year
Provides
8,500sqm
of multi-purpose cargo storage
Key statistics and berthing information
Total port area = 65 acres
 
 
Normal acceptance dimension of vessels
Dock, Jetty or Quay
Quay length
Length
Beam
Draught
Approx. dwt
Stalbridge Dock
975 m
152.4 m
19.2 m
9.0 m
10,000
Old & North Dock
1,405 m
152.4 m
19.2 m
7.5 m
6,500
For ABP's standard terms and conditions, please click here.