The Port of King's Lynn, located on the Wash, handles around 400,000 tonnes of cargo per year. Together with ABP's other two East Anglian ports, Lowestoft and Ipswich, it contributes £360 million to the UK economy every year and supports 5,300 jobs.
ABP's Port of King's Lynn is the preferred Norfolk port for forest products, agribulk, manufacturing and recyclables sectors. The port specialises in handling agribulks and aggregates both in-dock and on Riverside Quay via dedicated covered storage or open storage areas.
The port also provides the expertise and equipment to efficiently handle specialist industrial project cargo, supporting the development of major UK infrastructure construction.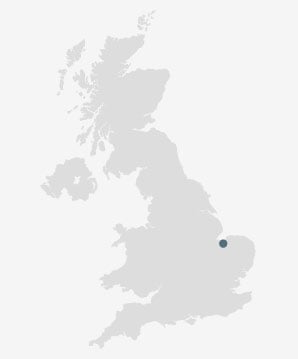 Connectivity
Trunk roads connect the Port of Kings Lynn to Leicester, the A1 and M1 to the West; and Cambridge, where the M11 leads down to the M25.
Norwich Airport is just over an hour away by road and London Stansted Airport can be reached in one hour and forty minutes.
There are direct rail services from King's Lynn to Cambridge and London Kings Cross.
Delivering for customers
As part of our continuous investment programme to improve capability and customer service, recent years have seen £2.2 million invested in the Hanse Bulk Terminal at the Port of King's Lynn.  This addition to the port's infrastructure was part of a £3.3 million investment which also included the purchase of a new crane.
The Port of King's Lynn has played a pivotal role in enabling the completion of a range of key infrastructure projects including the Palm Paper Power Station and the Centrica gas plant in the area.
The port's Alexandra Grain Silo complex offers 25,000-tonne capacity storage along with drying and screening facilities. A full range of grain and cereal testing and sampling services are also available.  In addition, there are dedicated bulk stores offering up to 23,000 tonnes of storage capacity for cereals and agribulks.
Agribulks and aggregates are handled both in-dock and on Riverside Quay via dedicated covered storage or open storage areas.
The port also provides a full range of terminal operations for both cargo shippers and receivers, including haulage to buyers' yard, on-dock machining, 'pick-a-pack' services and 7,000 sq m of transit stores.
The port has purpose-built, dedicated steel transit sheds at Berth 11, Alexandra Dock, with extensive open-storage capacity and handling equipment for long-steel products, such as coated pipes, coil, slab, sections and rebar, whilst facilities at Bentinck Dock exist for the storage and distribution of recycled metal and other renewable energy products.
Slider counter
Number of slides
ABP's ports in East Anglia support
5,300 jobs
across the UK
Port of King's Lynn provides
23,000
Tonnes of cereal and agribulk storage
Handles over
400,000
tonnes of cargo each year
Key statistics and berthing information
Total port acreage = 97 acres
 
 
 
Normal acceptance dimension of vessels
Dock, Jetty or Quay
Quay length
Depth of Water
Length
Beam
Draught
Approx. dwt
Alexandra Dock
350m
5.3m
119m
13.85m
5.5m
4,000
Bentinck Dock
800m
5.3m
119m
13.85m
5.5m
4,000
Riverside Quay
220m
Tidal
140m
20.0m
6.0m
5,500
For ABP's standard terms and conditions, please click here.