The Port of Lowestoft handles around 30,000 tonnes of cargo per year and together with ABP's other two East Anglian ports, King's Lynn and Ipswich, contributes £360 million to the economy and support 5,300 jobs. Lowestoft has emerged as a thriving centre for companies servicing the offshore energy industry.
A new vision for the Port of Lowestoft (2020 -2050) has been published - click here to view and feedback.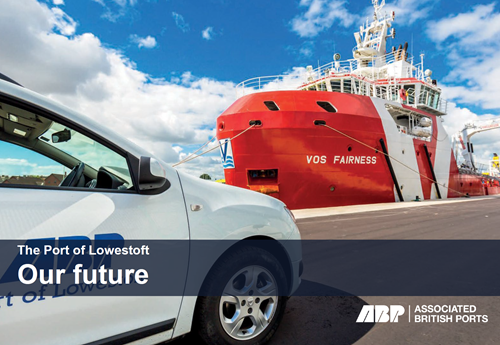 Throughout our network of 21 ports around Britain, our expert and highly-trained teams are ready to work in partnership to deliver the solutions your business needs.
The UK's most eastern port, Lowestoft has a long history of servicing offshore energy projects and offers highly-skilled teams equipped to safely and efficiently handle a wide range of cargoes.
The port is at the heart of the burgeoning offshore wind industry, offering customers close proximity to key offshore wind sites for construction, operations and maintenance.
ABP has produced an updated vision for the Port of Lowestoft, working with a range of stakeholders. ABP's plan shows how to maximise the potential of the port, for all those who live, work and invest in it.
LEEF: Lowestoft Eastern Energy Facility
Lowestoft Eastern Energy Facility (LEEF) is a major ABP investment project on Lowestoft's Outer Harbour. Encompassing sites to the East and West of the Harbour, LEEF is tailored to the offshore energy industry's latest requirements, and creates a highly competitive offer for ABP's customers.
ABP's work to prepare the LEEF East site will be completed by 2023, creating additional berthing space, new infill land, and a deeper harbour approach to accommodate flexible operations. Around 5,000 square feet of new office space with direct quayside access is also expected.
The LEEF West site is expected to be operational from 2026, providing additional quay space and berthing capacity, as well as new laydown space and the potential for more offices and warehousing. The site will benefit from shoreside power, while retaining fish landing sites.
For more information on both LEEF East and West projects, please contact Jay Medina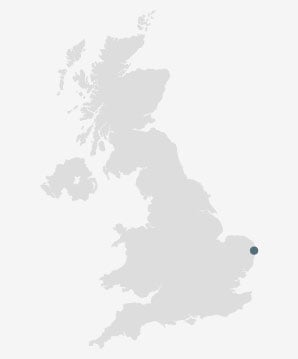 Connectivity
Situated directly opposite major continental ports, the Port of Lowestoft serves the busy sea routes between the UK, Europe, Scandinavia, and the Baltic States.
The port is linked by A-roads to the M11 and M1 and has quayside rail links, connecting the port to the national rail network.
Nearby, Norwich Airport is linked to destinations in the UK and Europe.
Delivering for customers
The Port of Lowestoft has emerged as East of England's Renewable Energy Hub, offering expert teams and the right facilities to accommodate complex demands.
In recent years the Port of Lowestoft completed a two-year contract to support the construction of the Galloper Offshore Wind Farm, a 353MW windfarm project located 30km off the coast of Suffolk.  The port is now home to the Operations and Maintenance Base for the Greater Gabbard Offshore windfarm, which is a 504MW windfarm located 23km off the coast of Suffolk in England. The long-term collaboration between SSE and ABP on this project began in 2012 and is projected to continue to positively contribute to the local economy for decades to come.
Fabrication facilities are offered within the Inner Harbour via AKD Engineering and a dry dock is available for ship repairs.
Additional facilities include a 14,000-tonne capacity silo and storage installation at Silo Quay, which accommodates a range of bulk materials, including grain and cement.   The port's Inner and Outer Harbours accommodate project and specialised cargoes and its North Quay Terminal provides mobile cranage, together with 16,000sqm of storage for forest products, steel, and general cargo.
Four modern transit sheds provide 10,000sqm of covered storage space, with wide areas of open storage also available.
ABP's ports in East Anglia support
5,300 jobs
across the UK
Port of Lowestoft provides
16,000sqm
of storage capacity
Handles around
30,000
Tonnes of cargo each year
Key statistics and berthing information
Total port acreage = 97 acres
 
 
Normal acceptance dimensions of vessels
Dock, Jetty or Quay
Quay length
Length
Beam
Draught
MHWS MHWN
Outer Harbour – Docks
1,400 m
125m
35m
5.5m
5.2m
Entrance Channel & Inner Harbour
2,100 m
125m
22m
6.0m
5.7m
For ABP's standard terms and conditions, please click here.