ABP is at the forefront of cruise travel in the UK. Leading cruise operators, including P&O Cruises, Cunard Line, Princess Cruises, Royal Caribbean International, Fred Olsen Cruise Line, Saga Holidays, MSC Cruises and Norwegian Cruise Lines are all frequent visitors to ABP's Port of Southampton. Other ABP ports that cater to cruise vessels include: Hull, Plymouth, Barrow, Ayr, Troon, Cardiff and Swansea.
Southampton is Europe's leading turnaround cruise port and has been voted the UK's best cruise departure port by Cruise Critic UK for nine years running.
Our ports have a proud history serving the cruise sector and thanks to our investment, ABP continues to offer the capability and expertise to deliver the best solutions for our customers.
Southampton typically welcomes around 2 million passengers each year to the port, generating around £2 million for the economy on each visit.
In Southampton, we offer convenient car-parking in the port for our cruise customers.  Please visit www.abparking.co.uk for further information.
Our other cruise ports offer a warm welcome for cruise passengers and access to an exciting range of destinations all around Britain.
At the forefront of the future of cruise
A fifth cruise terminal is under construction at the Port of Southampton and is set to be open in time for the summer 2021 season.
The port's newest terminal will be next-generation-ready and open access.
The terminal will support a developing industry and will feature Shore Power connectivity as well as 2,234 roof-mounted solar panels generating 7000,000 kWh the equivalent power for 187 homes and saving 190 tonnes of carbon dioxide each year.
This significant step towards supporting sustainable cruising strengthens the port's position as Europe's leading cruise turn-around port and opens further opportunities for cruise operators to operate through Southampton.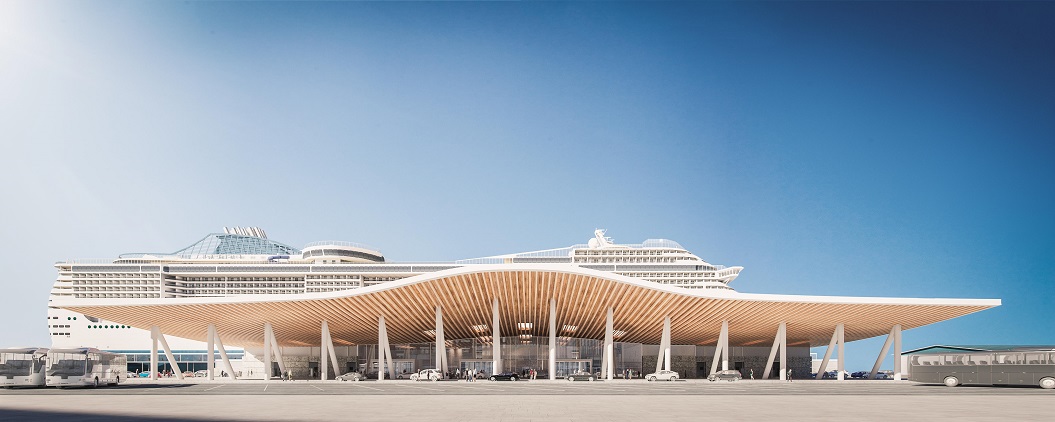 Delivering for our customers
Southampton is the UK's leading cruise port, Europe's leading turnaround cruise port and has been voted the UK's best cruise departure port by Cruise Critic UK for nine years running. It serves around 2 million passengers each year and has dedicated cruise terminals, extensive car parking and door-to-port by rail services.
The Port of Southampton boasts four world-class, up-to-date cruise terminals along with a wealth of experience and expertise in providing first-rate services for cruise operators.
ABP's teams are proud to deliver a seamless experience and a warm welcome for cruise lines and we pride ourselves on delivering end-to-end service that goes beyond the port itself.
Our cruise ports are in tune with the requirements of the cruise industry and ABP is constantly developing facilities and processes to accommodate the changing shape and size of tomorrow's cruise ships and all that their passengers will require.
If you would like to find out more about how ABP can help your business please get in touch with our sector expert, Rebekah Keeler.
Slider counter
Number of slides
Connectivity
ABP's cruise ports offer unparalleled proximity and connections to some of Britain's most popular tourist sites.
The ports of Ayr and Troon in Scotland provide access to some of the world's best golf courses and Scotland's rugged countryside.
Our ports on the Humber provide access to the Yorkshire Dales and the North East, whilst the world-famous Lake District is within easy reach of the Port of Barrow in the North West.
The Port of Southampton is the gateway to the South of England with access to the historic South Coast and connections to London.
ABP welcomes around
2 million
Cruise passengers per year across our ports
ABP has
11
Cruise destinations within its network
Contribution to the UK economy
£2 million
per cruise visit to Southampton