As the UK's premier inland port, Goole is ideally situated for access to the country's transport infrastructure, handling around 1.5 million tonnes of various cargoes per year. Constant water level allows heavy-lift working on most berths and the Port of Goole also has a dedicated rail-freight terminal.
Throughout our network of 21 ports around Britain, our expert and highly-trained teams are ready to work in partnership to deliver the solutions your business needs.
Backed by a programme of ongoing investment, our ports provide leading facilities and equipment, operated by our expert teams who can safely and efficiently handle a wide variety of different cargoes.
The Port of Goole has a long history in handling a wide variety of cargoes including containers, both dry and liquid bulks, forest products, steel and specialist project loads. The 100-acre port handles around £800 million in UK trade each year.
Supporting around 1,500 jobs nationally, the port contributes over £100 million to the economy every year.
Our team is dedicated to safely delivering the highest standards of customer service, ready to work in partnership to help our customers' businesses to grow.
Every year ABP is proud to sponsor the Humber Coastal Half Marathon. Around 2,500 runners from around the country take part in the scenic run to raise money for local good causes. The port is also heavily engaged in supporting a range of other charities.
Slider counter
Number of slides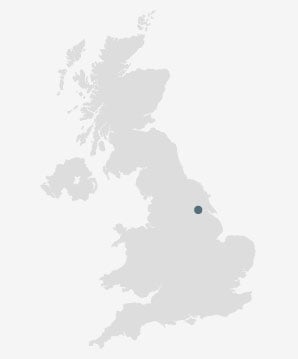 Connectivity
Located on the River Ouse, some 50 miles (80km) from the North Sea and less than two miles (3km) from the M62, Goole is only 30 minutes' drive from the industrial areas of West and South Yorkshire. The North Midlands and the North-West are no more than an hour's drive away.
The port also has rail connections to many berths and well-used canal connections to West and South Yorkshire. The 310-acre Capitol Park distribution centre is conveniently located close by.
A dedicated rail-freight terminal also handles trainloads of cargo to and from the port.
Delivering for customers
The Port of Goole handles a wide range of dry bulks at a number of its terminals, including Caldaire Terminal, South Dock Terminals, Ouse Dock, West Dock and Stanhope Dock, and around 20,000sqm covered storage is available at the port.
Goole's Boothferry Terminal also has extensive open and covered container storage and has short sea shipping services to Northern Europe, Scandinavia and the Baltic.
Principally a bulk cargo port, Goole safely and efficiently handles agribulks such as animal feed and cereals, as well as cement, steel products, bulk liquids and many more.
West Dock and Aldam Terminal also offer substantial storage facilities, whilst a covered steel terminal allows vessels to load and discharge cargoes in all weathers.
Port of Goole handles around
1.5 million
Tonnes of cargo every year
Provides
20,000sqm
of covered storage
Humber ports handle
£75 billion
of trade every year
Key statistics and berthing information
Total port acreage = 100 acres
 
Normal acceptance dimensions of vessels
Dock, Jetty or Quay
Length
Beam
Draught
Approx. dwt
Any
100.0 m
24.0 m
5.5 m
4,500
Larger vessels may be accepted subject to Harbour Master approval
Any queries regarding pilotage or VHF coverage should be directed to the Harbour Master