The Port of Silloth is located in Cumbria close to Carlisle. It has good road connections with the M6, providing easy access to northern England and southern Scotland.
Throughout our network of 21 ports around Britain, our expert and highly-trained teams are ready to work in partnership to deliver the solutions your business needs.
Backed by a programme of ongoing investment, our ports provide leading facilities and equipment, operated by our expert teams who can safely and efficiently handle a wide variety of different cargoes.

The Port of Silloth has a long history in supplying the nearby Carr's Flour Mill and has a pedigree in handling a wider variety of cargoes, from supporting onshore wind projects and supplying local farming communities, to the specialist handling of molasses.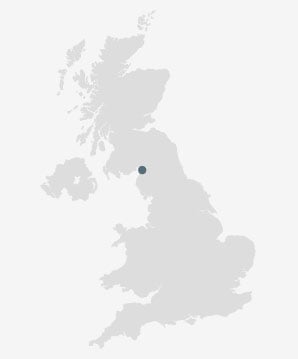 Connectivity
ABP's network of ports around Britain benefit from excellent marine access. The Port of Silloth also has good road connections with the M6, providing easy access to the north and North-East of England and Southern Scotland.
As the largest port operator within the United Kingdom, we benefit from excellent marine access. Our ports also offer efficient road and rail links, providing swift access, to destinations throughout the UK.
This gives you and your customers an unparalleled range of locations, routes and solutions for cargo handling, both in and out of the country.
Delivering for customers
We understand that you and your customers need safe and time-efficient handling, keeping control of your costs. ABP's extensive portfolio of facilities backed by well-equipped stevedoring operations and other services, will help your business achieve that objective.
Agribulks are imported for onward supply to the region's farming industry. Grain is imported and discharged directly into Carr's Flour Mills on the north side of New Dock.
A storage and distribution facility for Prime Molasses is located at the port, capable of storing up to 6,000 tonnes of molasses.
The port offers around 1,800sqm of covered warehousing and 3ha of open storage, with a further 75,000sqm of covered warehousing available near the port estate.
Project cargo experience includes the handling of specialist windfarm components for nearby onshore windfarms and as part of the port's own drive for sustainability and efficiency, £250,000 was recently invested to create a 960-panel solar array, generating a 220,000kwh.
ABP has the capability to invest and construct the facilities tailored to suit your business needs.
Slider counter
Number of slides
Port of Silloth provides
1,800sqm
of covered storage
ABP in the North West supports
8,100 jobs
across the UK
Port of Silloth handles over
150,000
tonnes of cargo each year
Key statistics and berthing information
Total port acreage = 42 acres
 
 
Normal acceptance dimension of vessels
Dock, Jetty or Quay
Quay Length
Length
Beam
Draught
Approx. dwt
New Dock
590m
95m
13.5m
6.05m
4,500
For ABP's standard terms and conditions, please click here.