The Port of Fleetwood's position on the edge of Morecambe Bay makes it ideal to service the Irish Sea offshore wind industry.
Throughout our network of 21 ports around Britain, our expert and highly-trained teams are ready to work in partnership to deliver the solutions your business needs.
Backed by a programme of ongoing investment, our ports provide leading facilities and equipment, operated by our expert teams who can safely and efficiently handle a wide variety of different cargoes.
Fleetwood's position and connectivity to transport infrastructure makes it ideally-placed to support the growing offshore energy sector in the Irish Sea.
The port has significant development opportunities available for the design and construction of bespoke business space.
Utilising our port locations, we are well positioned to offer a multi-port distribution package with one consolidated contractual agreement, offering significant benefits for your business.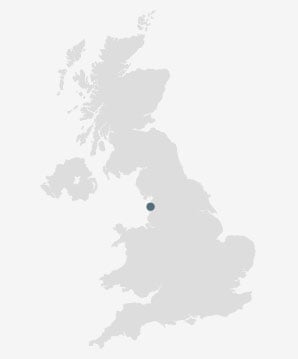 Connectivity
Situated on the edge of Morecambe Bay, the Port of Fleetwood provides trunk road links to the M6, with the M61 and M65 offering easy access to the major conurbations of Lancaster, Preston and Blackpool and the major centres of Liverpool, Manchester and Leeds and further south direct to Birmingham. New road links are currently being constructed from the M55 towards Fleetwood. 
Delivering for customers
ABP's continuing programme of investment keeps our infrastructure, equipment and people up-to-date, allowing us to provide our customers with the very best services available.
The Port of Fleetwood offers 12.5ha of hard standing, a sheltered haven, and Ro-Ro berth with 180 tonnes of loading capacity.
ABP's Fleetwood Beacon Marina (formally Fleetwood Haven), offers 420 fully-serviced berths for yachts and motor cruisers.
Port of Fleetwood provides
12.5ha
of hard standing area
Ro-Ro berth has
180 tonne
loading capacity
Provides
420
fully-serviced marina berths
Key statistics and berthing information
Total port acreage = 100 acres
 
 
 
Normal acceptance dimensions of vessels
Dock, Jetty or Quay
Quay length
Depth of Water
Length
Beam
Draught
Approx. dwt
Wyre Fish Dock
800 m
5.5 m
60 m
14.1 m
5.5 m
1,200
RoRo berth
150 m
3.5 m*
160 m
20.3 m
4.2 m
5,000
Isle of Man Berth
91 m
     **
107 m
No restriction
4.5 m 
    **  
*Above chart datum levels
**Any queries regarding Pilotage or VHF coverage should be directed to the Harbour Master
Marine Information
For marine information, please click here.
For ABP's standard terms and conditions, please click here.