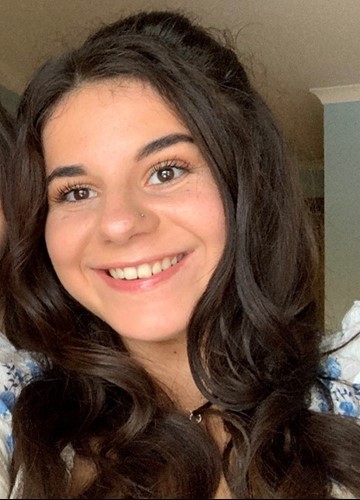 What did you find most appealing about doing an Upskilling Apprenticeship at ABP? How did you hear about the opportunities available? 
I initially applied for the HR Graduate scheme with ABP whilst in my final year at university, but I was then offered the opportunity of an HR Apprentice role. Being a graduate, I had never considered being an apprentice, since it is not the typical route I would have chosen.
I was drawn to the role due to the variety it offered, having exposure to different areas of the HR function, whilst having suitable support and guidance in place. ABP has provided me with support to obtain my Level 5 CIPD, which I am currently studying towards, which has also been hugely beneficial for my professional development.
What does a typical day at work look like for you? How has your apprenticeship changed your career?
Since starting my role in September, I have found that no two days are the same working in the HR function! My day usually starts with going through my emails and answering any queries, from anything COVID-19 related, which I then collate on a tracker for the region, to guiding managers with our policies and processes.
I will typically have a handful of meetings to attend along with my colleagues, around workforce planning, recruitment updates and any employee relation cases we have. I also spend time speaking with other members of the HR community across the different regions which is always very helpful.
This apprenticeship has enabled me to enter the HR function from a base level and has shown me the vast array of opportunities the business area offers in terms of career development.
If you could give some advice to people who would like to follow in your footsteps and do an upskilling apprenticeship, what would it be?
I would definitely recommend an upskilling apprenticeship to anyone considering it. I think it should be known more widely that they are not just for one group of people, such as school leavers, as is sometimes typically thought. Instead, apprenticeships should be promoted for any age and level of expertise to provide them with professional development.