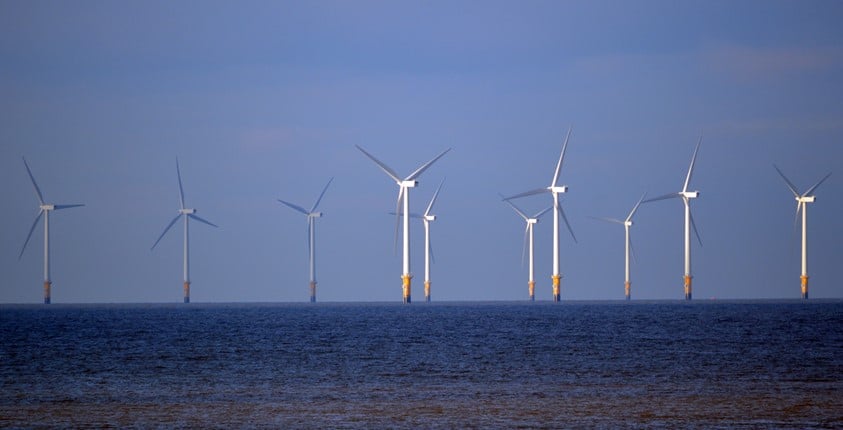 Floating wind turbines
Commenting on the publication of the Welsh Affairs Select Committee's report into Floating Offshore Wind in Wales, Henrik L. Pedersen, Chief Executive of Associated British Ports said:
"We warmly welcome this considered report from the Committee.
"The opportunity of floating offshore wind (FLOW) in the Celtic Sea offers a once in a lifetime opportunity for Wales in terms of jobs, inward investment, innovation and new technology. This is a legacy that could last for decades to come, both in Wales and beyond.
"We welcome the Committee's recognition that with the right policies and investment, FLOW could spark a wider economic and industrial transformation in South Wales.
"ABP's port at Port Talbot will play a crucial role in supporting the deployment of FLOW in the Celtic Sea. But in order to maximise the many benefits of the Celtic Sea and FLOW, we must have port infrastructure that is ready to secure first-mover advantage and capture the global market.
"Delivering this significant opportunity requires close collaboration across industry, communities, and the UK and Welsh Governments.  We look forward to working constructively with all partners to deliver the scale of ambition outlined in this important report."
Associated British Ports' submitted written evidence to the Welsh Affairs Select Committee's inquiry.