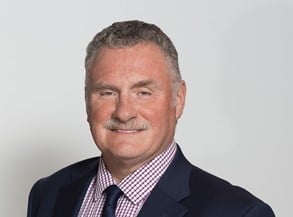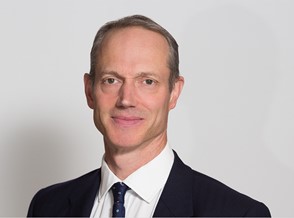 Andrew Harston                                          Julian Walker                      
Associated British Ports (ABP), the UK's leading ports group, has today announced changes in senior roles to strengthen the strategic outlook and engagement of the business and to further boost the successful growth of its Wales and Short Sea Ports business.
After 9 successful years as the Regional Director for the Wales and Short Sea Ports business at ABP, Andrew Harston will be taking up a new role as Strategic Adviser to ABP from 1st July 2023. Andrew will be drawing on 40 years of experience of the UK ports sector, accumulated through leadership roles all around Britain.
Most recently Andrew has spearheaded ABP's leading role in the successful bid for the Celtic Freeport, a transformational opportunity to grasp the investment and good jobs that should come from the UK's green energy transition and wider industrial decarbonisation. He has also been Chair of the East of England Offshore Wind sector group "East Wind" as that region has also grown and developed its vital role in enabling offshore green energy.
Andrew's new role at ABP will help us continue our development of these, and other, projects as well as maintaining and developing excellent relationships with a broad range of senior external stakeholders.
Julian Walker, ABP's Chief Commercial Officer, will formally take up the role of Regional Director, Wales and Short Sea Ports in addition to his role of Chief Commercial Officer from 1st July 2023. Julian joined in September 2019. Prior to joining ABP, he held the role of Chief
Operating Officer at Cory Riverside Energy. He has also held senior roles at P&O Ports (now DP World), Euroports and, most recently Impala Terminals, which is part of the Trafigura Group, where he held the position of Chief Operating Officer. Julian's strong combination of commercial and operational experience makes him the right person to take the Wales and Short Sea Ports business to the next level, working with the business' high performing senior team.
Commenting on his new role Andrew Harston said "I'm really looking forward to taking on the new role of Strategic Adviser for ABP. There are some huge opportunities in areas like green energy not just for ABP but for a more sustainable UK as a whole. Realising these opportunities at scale is all about working in partnership and I'm looking forward to working with stakeholders in both the private and public sectors to deliver a number of major projects in the current pipeline and looking at future opportunities.
He continued "It's been a fantastic 9 years at the Wales and Short Sea Ports business and I look back with real pride at the strategic progress of the business and with thanks to the tremendous people in the business I've been fortunate enough to work with. I leave the business and its people in very safe hands with Julian Walker, who I'm convinced will continue its strong trajectory."
Julian Walker said "Our 16 ports and 600 people across the Wales and Short Sea Ports business handle almost every conceivable cargo, with several playing really key roles in the UK's green energy transition. I'm hugely excited to be picking up on the great work that Andrew and his leadership team have been doing and taking the business to the next level."