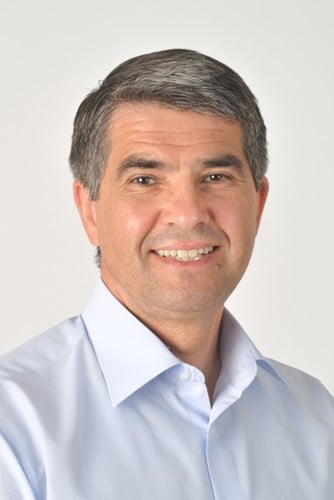 ABP announces the appointment of Karel Drastich as Head of Corporate Development
ABP, the UK's leading ports group, is pleased to announce that it has appointed Karel Drastich as Head of Corporate Development for the Group.
Reporting to Julian Walker, Chief Commercial Officer, the position is newly created to accelerate the delivery of ABP's long-term business strategy, focusing on corporate development. A seasoned M&A professional, Karel will focus on driving inorganic growth. Karel has spent much of his career in M&A and corporate development, leading multi-functional deal teams across a range of sectors, ranging from mining to global transportation and port operations to ship management and marine services.
In accepting the position at ABP, Karel commented: "I am really excited about joining the ABP family. The global trends of sustainability, green energy, and digitalization, not just in the marine sector but in the wider UK economy, present new challenges and opportunities for many companies. As a market leader with a clear strategy looking beyond port operations, ABP is well positioned to explore these new opportunities and create value by leveraging its existing assets and utilizing its current and future footprint. I look forward to working with my new colleagues to unlock these new opportunities and help accelerate the growth of ABP."
Welcoming Karel to the business, Julian Walker, CCO said: "I am absolutely delighted that Karel is joining ABP at the start of 2022, bringing his wealth of M&A and corporate development experience to help drive further growth of ABP. With our existing strategy to invest in the existing ABP operations and the critical infrastructure and services to support the wider 'energy transition', Karel's expertise will bring further incremental opportunities and expertise to ABP".
Karel takes up this role on 4th January.