ABP welcomes green-powered cruise vessel MS Fridtjof Nansen to Port of Cardiff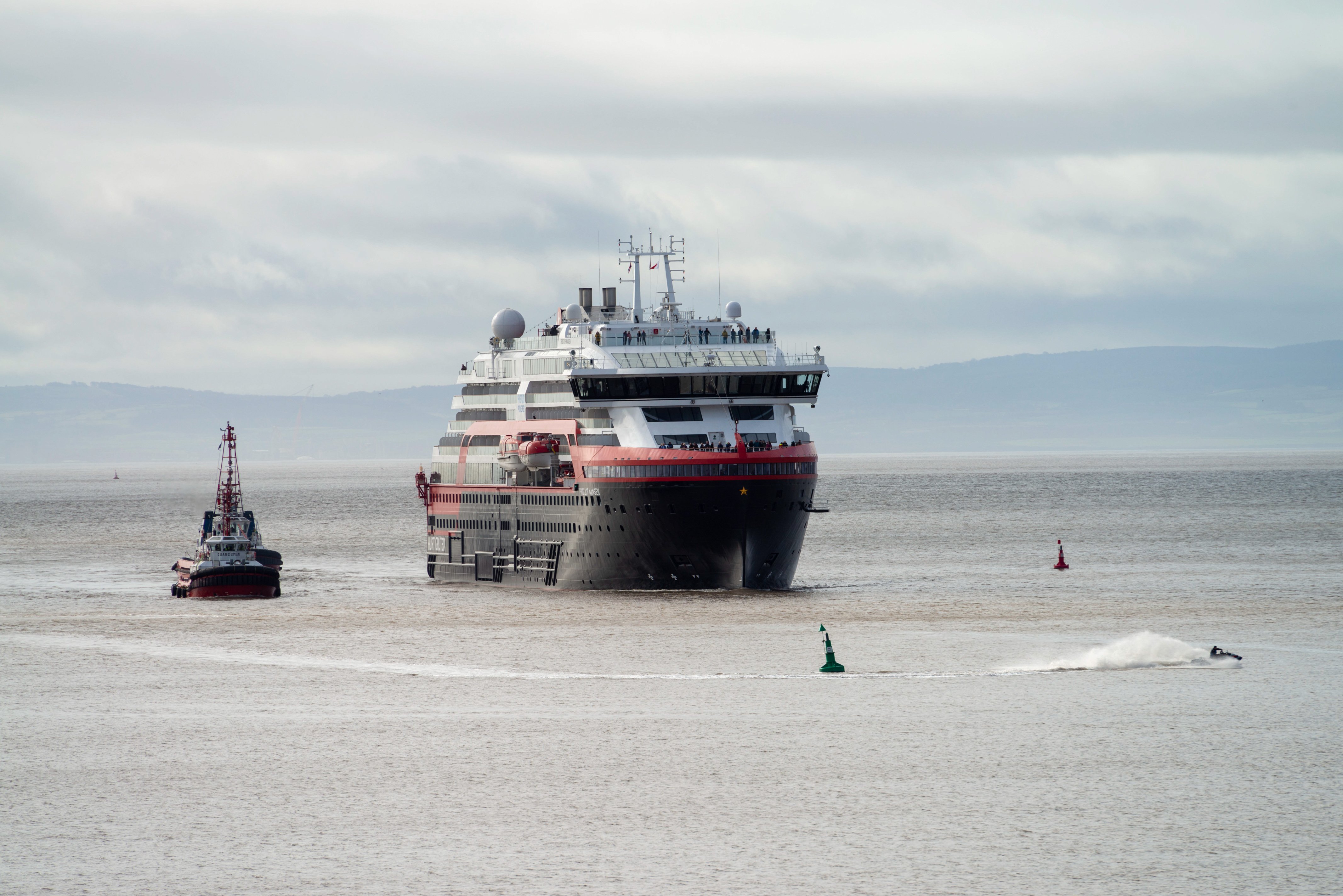 Above: MS Fridtjof Nansen arriving into ABP's Port of Cardiff
Associated British Ports (ABP) has welcomed Hurtigruten's green technology cruise ship MS Fridtjof Nansen to the Port of Cardiff, a key destination for the Welsh cruise industry. 
Alongside its sister vessel, MS Roald Amundsen, it is the first hybrid vessel of its size and uses cutting-edge hybrid technology that allows its engines to function at optimal levels, which in turn lowers fuel usage and CO2 emissions.
As passengers disembarked the vessel, they were welcomed by a Welsh male voice choir, to help set the scene for their tour of Wales' great capital city. 
"We always aim to customise cruise welcomes to suit the needs of passengers."

Steven Harrison

ABP Divisional Port Manager - East Wales
"It was fantastic to welcome the MV Fridtjof Nansen today, not just because of her impressive green energy credentials but also because her arrival signifies the growing popularity of Cardiff as a world-class cruise destination.
We always aim to customise cruise welcomes to suit the needs of passengers. On this occasion we worked closely with Cardiff City Council to organise shuttle buses from the port to the city centre, providing a convenient transport option for passengers"
Named to honour the Norwegian explorer, scientist, humanitarian and Nobel Peace Prize Laureate Fridtjof Nansen, famous for his arctic expeditions, the vessel will call at Cardiff before continuing its voyage.
ABP is at the forefront of cruise travel in the UK and its ports have a proud history serving the cruise sector. The Port of Cardiff also offers ISPS approved berths and is less than one minute away from the centre of the Welsh capital and its world-class tourist attractions.
As the capital of Wales, Cardiff offers an excellent range of attractions to tourists including museums, parks, restaurants and more. Whether it's a stroll along Cardiff Bay with its rich mix of modern and historic building or a trip to the popular Cardiff Castle, there are plenty of things to do for cruise guests of the city.