ABP's Port of Ipswich has welcomed a floating storytelling museum, Noah's Ark, which will be based at Orwell Quay for three months and opened to members of the public at 10 am on Friday 15th November.
As part of the first UK stop of a longer tour undertaken by the Dutch vessel, Noah's Ark will be berthed at Ipswich's Orwell Quay, where visitors will be able to learn more about David and Goliath, King Solomon, Adam and Eve and other legendary stories, in a cultural and educational celebration of the Bible's Old and New Testaments. The Ark is not linked to any Church or religious group and is a family-friendly experience.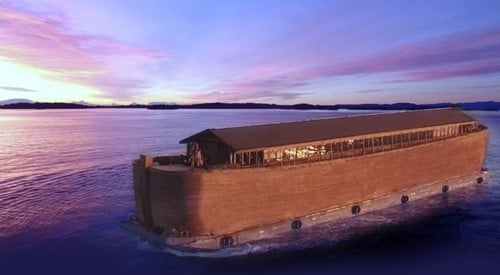 Drone footage of Museumship Ark of Noah.  Photo credit: Bigship BV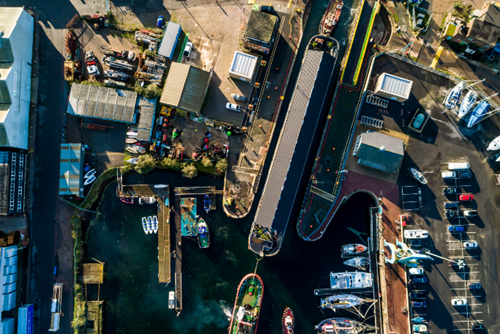 Noah's Ark arrives at Port of Ipswich
Paul Ager, ABP Divisional Port Manager – East Coast, said: "We're delighted to welcome this educational vessel to our port and we hope that it will provide great entertainment to the local community over the festive period. Also, this is an enormous vessel which was expertly handled by our skilled people, with little or no margin for error. This is another example of our people's expertise, to routinely handle any challenge, flexibly and safely."
The concept for the vessel was first developed by Dutch TV and theatre producer, Sir Aad Peters, with the goal of creating the first floating Biblical theme park in Europe. It took him five months to reconfigure the original vessel to contain the multitude of wooden sculpture and statues, spread across 4 floors, 70 metres long, 13 metres high and 10 metres wide.
Mirjam Schepik, Managing Director, VerhalenArk + Zandverhalen, said, "We are very much looking forward to arriving in the County Town of Suffolk, and offering this "once in a lifetime" opportunity for people to enjoy this uniquely beautiful cultural experience."