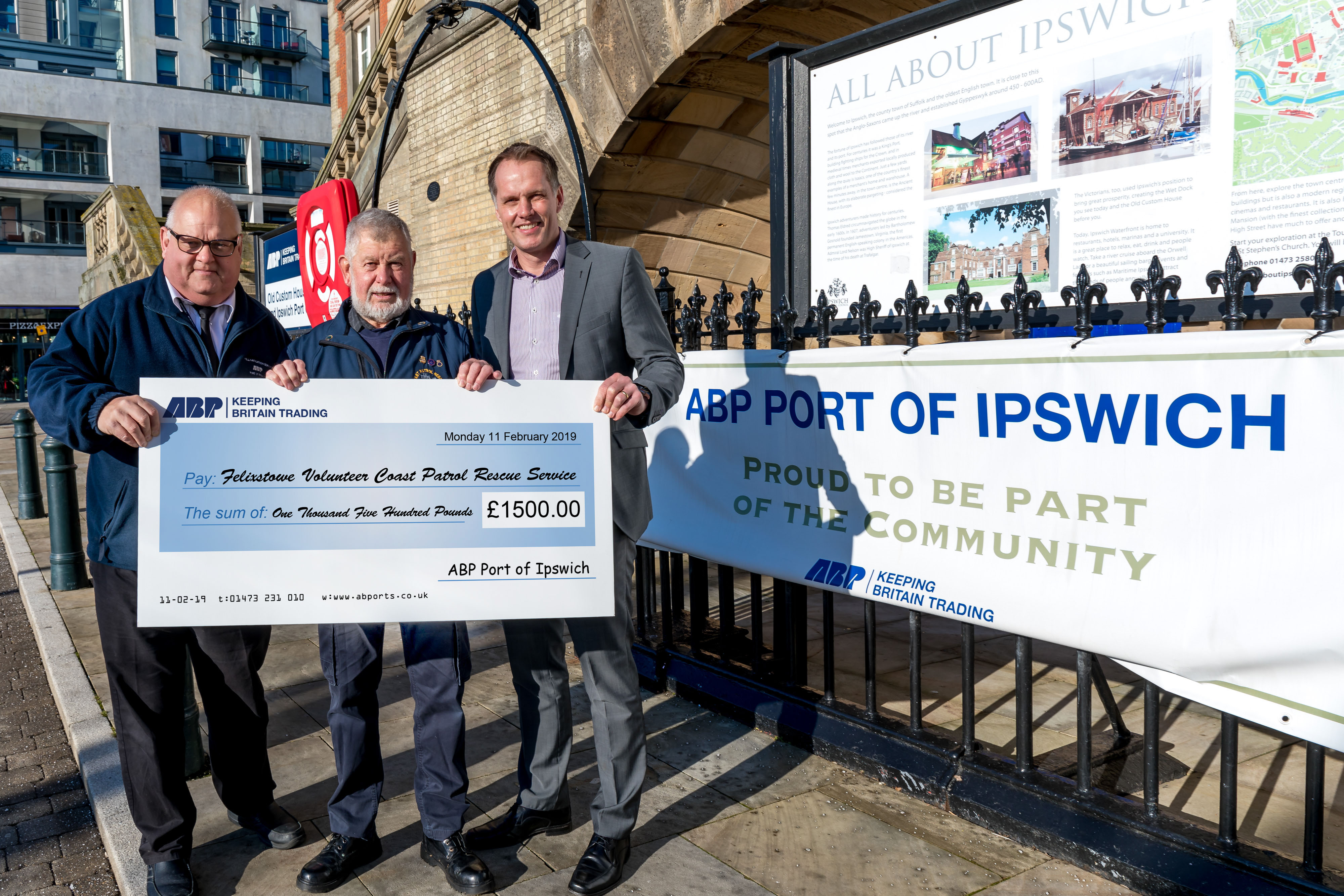 ABP's Port of Ipswich has announced its annual donation of £1,500 to the Felixstowe Volunteer Coast Patrol Rescue Service (FVCPRS), marking its continued support of the charity for a ninth year.
Established in 1997, FVCPRS is Registered Charity and one of the UK's MCA regulated lifeboat services. The organisation promotes sea safety through education and protects and preserves life at sea by the provision of a volunteer coast patrol rescue service within the surrounding areas.
Captain John Cresswell

FVCPRS Chairman
"We have been both pleased and grateful to have received continued financial support from ABP since 2010. The service's vessels are proud to fly the ABP flag and on average, we cover some 3,000 miles each year on patrols and rescues in the Harwich Approaches and its rivers."
In 2018, the FVCPRS saved 5 lives, handling some 35 dangerous navigation, speeding and byelaw incidents as well as 84 potential rescue incidents involving 172 people.
Captain Jerry Coleman

ABP Ipswich Harbour Master
"We support the Felixstowe Volunteer Coast Patrol Rescue Service because we believe in the important role they play in saving lives and promoting safety at sea.
"This initiative is part of ABP's wider strategy of being good neighbours, supporting the communities surrounding our ports as well as promoting safer sea travel by working with relevant industry and charity partners."