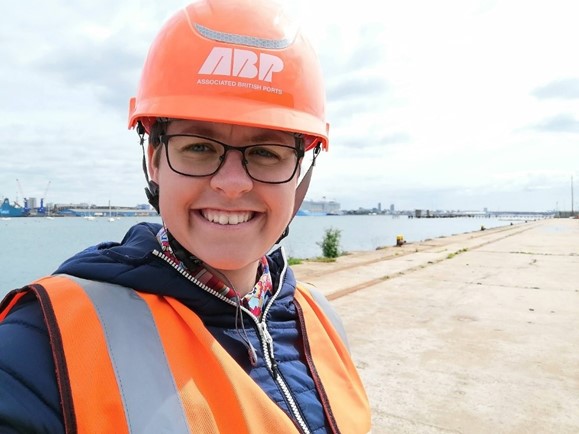 As part of our campaign to promote International Women's Day, ABP will raise awareness around careers in maritime in support of the official theme this year, #EmbraceEquity. At ABP, it is paramount that our employees have the same opportunities regardless of their gender. This week we are celebrating our female colleagues and their maritime careers in the hope of inspiring future generations to join our thriving sector. Find out more about our current job vacancies and apply: Associated British Ports Careers (abports.co.uk)
Today we met with Nicole Geraghty, Port Maintenance Planner at ABP Southampton.
What does your role at ABP Southampton involve?
I joined ABP in November 2021 as a Maintenance Planner. I have a strong maintenance background with six years of experience within the maritime, oil & gas and utility sectors. In my current role, I support the Maintenance Teams at ABP Southampton. My part is to ensure port maintenance work is completed on time and with the correct information associated with the maintenance task.
What do you most enjoy about your job?
The best part of my job is meeting so many different people. I am lucky to have the opportunity to collaborate and engage with every department across ABP Southampton and my counterparts in the other ports across the UK.
What are the positive challenges within your role?
One of the biggest challenges I experience is promoting the reason behind a change in operations. Fortunately, I have a great network of peers. When I am responsible for a change within the port operations, I meet with them to explain the reason behind the change and answer any questions and concerns they may have.
What are the highlights of working for ABP?
The ever-changing port operations offer so many positive benefits to me personally, allowing me to work on diverse and exciting projects.