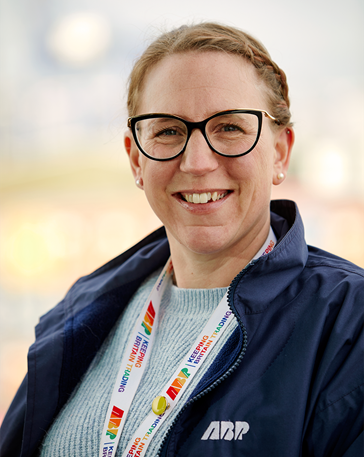 As part of our campaign to promote International Women's Day, ABP will raise awareness around careers in maritime in support of the official theme this year, #EmbraceEquity.  At ABP, it is paramount that our employees have the same opportunities regardless of their gender. This week we are celebrating our female colleagues and their maritime careers in the hope of inspiring future generations to join our thriving sector.
Why did you decide on a port career?
I came ashore in 2011 and have done various roles within ABP.
Tell us a bit about what you do in your role?
I manage a team of about 60. They are shift workers who ensure the vessels are berthed safely. I also deputise for the Dock Master and make decisions on his behalf if he is unavailable. I also deal with safety, HR and IT.
What do you enjoy about the job?
Every day is different. I deal with such a wide range; so I'm managing a team of 60 and dealing with the HR aspect of it, but then there is the operational side making sure ships come in safely, and that the dock is maintained. I also carry out investigations if incidents happen.
What are the challenges?
There is such a wide range to my job role that is also a challenge, but also one of the reasons why I love my job as you never really know where your day is going to take you.
What advice would you give to anyone looking to enter a career in the port sector?
ABP is a big company and there are lots of opportunities, which is fantastic as it means you don't have to work in a marine environment. You could be in finance, in engineering, there is such a wide range of skills that are required. It makes it unique in that respect.
Watch the video https://vimeo.com/799886058/a4d4654004
Find out more about our current job vacancies and apply: Associated British Ports Careers (abports.co.uk)