Each year, International Men's Day (19th November) celebrates the positive value men bring to the world, their families and communities. It aims to raise awareness of men's well-being and the theme for 2023 is "Zero Male Suicide". In the lead up to the day, at ABP we will be sharing the stories of how male colleagues manage their mental health. In the interview below, Greg Lacey, ABP Head of Property on the Humber Divisional Deputy Harbour Master in East Anglia shares his story.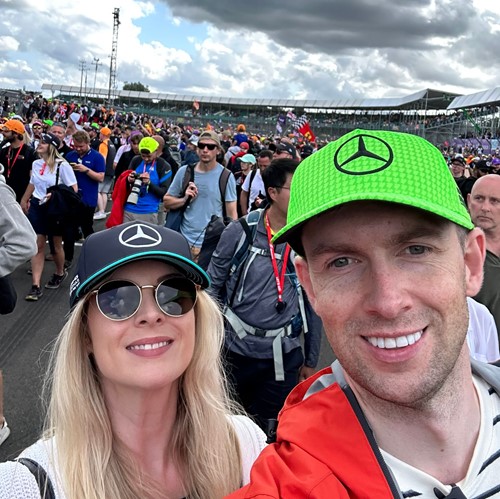 What does mental health mean to you?  
I think mental health means different things to different people, but fundamentally it's integral to our wellbeing every day, and just as important as our physical health. We all have our good and bad days and it's entirely normal to experience stress, anxiety, feel down, lack motivation etc – for me, we have to continue to breakdown the stigma to talk about our feelings. I'm a fond believer a problem shared is a problem halved.
Do you have any tips or tricks of what to do if you are having a bad day?
Remember that the co-founder of Apple, Ronald Wayne famously sold his 10% stake for $800, today that's worth around $270 billion! My point is to always put thing into perspective – no matter how bad your day is, will the matter be of concern in a week, month or years' time? Surround yourself with good people who will both support and challenge you.
What do you like doing with your spare time outside work?
I'm a complete and utter 'petrolhead' and this year I have been to Silverstone Circuit for the Formula 1, MotoGp and also for a track day, which was a real adrenaline rush to drive the circuit myself. I also try and get to the Goodwood Festival of Speed every year for the famous Sunday Shootout. When I'm not breathing in petrol fumes and tire smoke, I enjoy travelling and seeing different parts of the world and cultures and being a surveyor I naturally look for interesting buildings whilst in different countries. It's important to take time to switch off and come back re-charged.
What do you like doing in your lunch breaks?
I like to catch up with colleagues across the business, and also make calls to external property contacts and friends in the industry – property is all about the strength of your network and keeping a close ear to the market… you never know what new business opportunities are around the corner on the back of a conversation.
What's the funniest thing you've heard recently (obviously safe to share at work)?
It was more witnessed, than overheard… we have recently been on holiday to Lindos in Greece and whilst relaxing on our sun loungers, some mountain goats decided to enter the hotel and cause chaos around the pool which was very amusing to watch the hotel manager try and chase them back out.
#InternationalMensDay #BetterTogether