Tim Morris, ABP's Head of Corporate Communications, reflects on ABP's experience of the Freeport policy so far and what the private and public sectors need to do to ensure that future opportunities to attract investment can be maximised.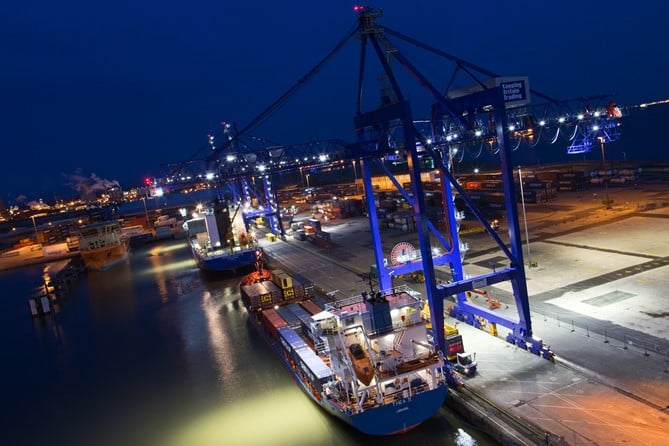 Last week I had the opportunity to share the stage at a UK ports sector conference with representatives of a number of other English Freeports. Freeports in England have now – belatedly –received final approvals. Freeports for Scotland and Wales have been designated and are in different stages of evolution. So it's a good time to both take stock of where the Freeports policy is in practice and, most importantly, where it needs to go if the UK is to capture the full benefits of the concept.
The experience of Associated British Ports (ABP) could be said to be a useful barometer for the wider Freeport landscape. ABP is involved in four English freeports and one in Wales. We are the leading port players in the Humber, Solent and Celtic Freeports. We are supportive players in Liverpool City Region and Plymouth. And whilst one of the key lessons has been how different the Freeports can be in terms of scope, strategic intent and more , there are some important common lessons.
Firstly, where are we and what's to be learnt so far?
I'll focus here on the English experience, given the earlier starting point (and with the profound hope that some of these lessons can be applied to the developments in Scotland and Wales). And of course I can only speak of the experience that ABP has gathered from the Freeports it's directly involved in.
Having been through the tortuous process of Business Case development (key lesson – winning your bid is very much the exciting initial stage gate with plenty more to come) and establishing robust governance we're now, finally, really getting stuck in discussions with potential inward investors. And there are already wins, with Freeport status playing important roles in landing opportunities from rare earth processing in the Humber to sustainable aviation fuel in Wales. There will be more on the way.
On the ground we are working through the detailed application processes – compatible with HM Treasury rules – for projects to benefit from the fairly modest pots of seed funding that accompanied Freeport designation. And we are developing and strengthening one of the unexpected positives out of the bidding process – the strong local public - private ecosystems that have come together during the formation stage, as well as looking to realise synergies between developments.
But, there is a strong sense amongst businesses and the bodies at heart of the various Freeports that there are important improvements required from the Freeport model and its application to realise all the opportunities that we believe are out there:
Extend the timeline for fiscal incentives on Tax Sites. Large scale developments and the jobs and prosperity that accompany them take place over decades. Having a single, five year window on which the clock is already loudly ticking risks hobbling Freeports before they're properly into their stride;
Deploy seed capital on enabling projects that really make a difference rather than salami slice the limited pot on small projects, however appealing that might be for keeping a range of stakeholders happy in the short term;
Really deliver on the promise of a streamlined planning process – i.e. minimise the length of time and cost to pursue consent to create a competitive advantage for UK locations for value added investment opportunities;
Get governance and reporting to work more smoothly – it's absolutely important that processes are in place to ensure probity but these processes are not an end in themselves; and
Don't see Freeport status as a single silver bullet. Freeport benefits are a really important part of a toolkit of building transformational development, but they needs to work alongside other measures (e.g. transport and power infrastructure development, other programmes like incentives for green energy infrastructure development, like the 'FLOWMIS' scheme).
Reflecting back, it's been a harder road than many anticipated to get Freeports to where they now are – very much, in England, in the early stages of their useful lives. Now we've got to this stage, let's build on the hard work put in to really unlock their potential. The investor interest is there and, more importantly, so is the need to bring investment, jobs and prosperity to the communities in and around the Freeports. Let's maximise the opportunity.
Find out more about how ABP can help your business grow sustainably and become more resilient by visiting stand 4030 at this year's Multimodal trade show in Birmingham.