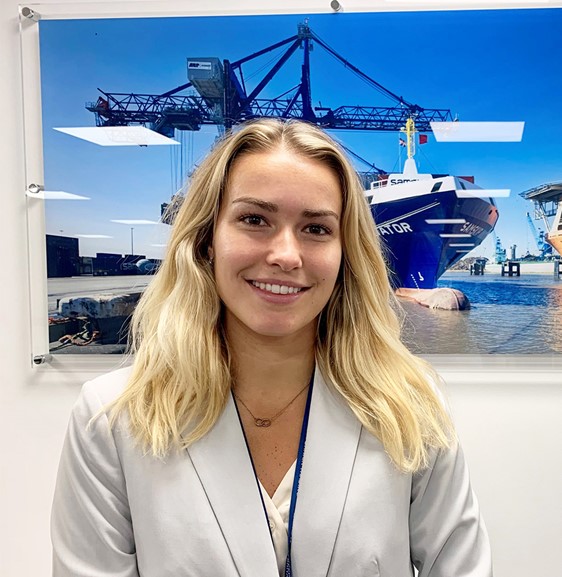 What did you study at university and where?
I studied International Management at the University of Manchester for three years. After the first year I decided to specialise in accounting and finance as these subject areas interested me most at the time and were where I excelled.
After my second year at Manchester, I was selected to go and study at the University of Sydney for a year. I moved over there in early July 2019 and completed my first semester where I focused mainly on management. Prior to my second semester I took the opportunity to travel, visiting Australia, New Zealand, Thailand and Bali which was amazing.
After settling into my final semester sadly the COVID pandemic hit, meaning I had to return early to the UK in April. I completed my last two months technically at the University of Sydney, but studied from England which was a huge challenge. The time difference meant I was tuning into lectures and seminars at 1 am.
My fourth and final year studying was back with the University of Manchester where I started to consider my options after graduating.
What made you apply for the Port Management Graduate Trainee programme?
The Associated British Ports (ABP) Port Management Graduate Trainee programme really stood out me. There weren't many other Graduate schemes where you completed as many rotations in varying locations and in completely different departments – the Port sector has huge variety which was very appealing.
What did you gain from the programme whilst completing it?
The Graduate programme enabled me to get a 360 degree view of the company, and a deep understanding of the port industry. I was fortunate to work in a range of departments including operations, commercial and communications and experience multiple locations across the country such as the Humber, London and Liverpool. I was able to work alongside a variety of fantastic mentors and learnt so much over the two year period. The scheme allowed my knowledge and confidence to expand, enabling both personal and professional growth.
I enjoyed the whole experience but the highlights for me included working alongside the guys in the operations teams to get a true understanding of how the process unfolds. A further highlight was my time spent working in Liverpool as it was interesting to experience a much smaller port with a different culture and way of working. Working in the Humber is exciting as there is always something happening, and no two days are ever the same.
Why did you decide to pursue a position with ABP Humber's Commercial Team?
Throughout the Graduate programme, the area of work that I found most interesting was commercial. I felt my degree was most transferable to commercial work and I enjoyed putting the theory I had learnt into practice. When I moved to Garston I took the lead on a big port project which had exciting commercial implications, and this is when I knew I wanted to end up in a commercial team. During my role I enjoy meeting customers and understanding their needs and wants whilst managing and trying to grow their accounts.
How has the transition been for the Graduate programme to your role as an ABP Assistant Commercial Manager?
My last Graduate placement was with the Humber Commercial Team, who are a fantastic group of people. The position of an Assistant Commercial Manager became available which was perfect timing for me. The team were so supportive, and I am thrilled to now have a permanent role working with them at ABP. The transition went really smoothly and my five month placement prior to starting allowed me to hit the ground running taking on all the scrap, steel and tug companies in the Humber, in addition to being the first point of contact for lots of the shipping agents.
__________________________
ABP are looking for talented graduates, wanting to become future leaders in the port industry.
As a future leader, you'll have excellent people skills with the ability to lead and inspire people at all levels. You'll be based in our fast-paced hubs and surrounded by various industries, you'll have the ability to learn quickly, adapt and grow, all while showing resilience and determination.