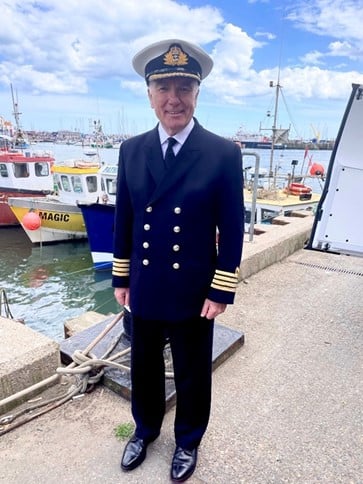 What was/is your role within the armed forces and how long did you serve?
I joined the Royal Navy (RN) in 1980 and left towards the end of 1982. In 2014, I was made an Honorary Officer in the Royal Naval Reserve and currently serve in the rank of Captain.
What attracted you to the armed forces in the first place? What did a typical serving day look like?
In my 20's when I joined the RN the plan was to enter Britannia Royal Navy College and join the Fleet Air Arm as an observer. To go to sea as an aviator was a challenge and opportunity. In my current role as an Honorary Officer, I provide advice to the Naval Board and advice and support to the Regional Naval Commander North through a range of activities from attending Armed Forces Day to welcoming RN vessels into our ports, to supporting the sea cadets in Grimsby and a host of other initiatives.
How does your previous role within the armed forces complement your current role at ABP?
I am ABP Regional Director for the Humber and have been in the role for over 7 years. The RN and other services provide excellent leadership training that have helped me throughout my career. Leadership takes many forms but the ability to get on with people, to be supportive, empathetic and work collaboratively as a team in order to achieve organisational goals are skills I seek to apply every day.
If you could provide one piece of advice to those in the armed forces looking to pursue a career at ABP, what would it be?
ABP provides fantastic career opportunities for ex-forces personnel across a range of roles, come and join us.