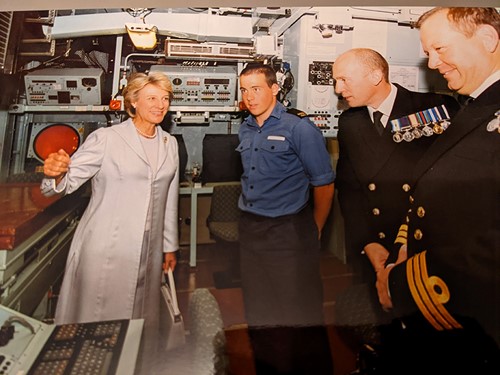 What was/is your role within the armed forces and how long did you serve?
I served in the Royal Navy for 13 years. During this time, I was a Weapons Engineer and my role was to maintain and repair weapon systems and sensors. I was also part of the emergency at sea team, dealing with any fire or floods which occurred. I served on board HMS Gloucester, HMS Illustrious, HMS Daring (on-board during vessel construction and a member of the ship's first crew) and HMS Queen Elizabeth (also on-board during vessel construction and a member of the ship's first crew).
What attracted you to the armed forces in the first place? What did a typical serving day look like?
My father was in the Royal Navy, which started my interest and I wanted to travel the world and see different cultures and places. I had a keen interest in engineering, and the Royal Navy ticked all the boxes for me. It also helped that I didn't get seasick.
What's the most exciting experience you have had whilst serving?
During my time, I had a lot of different experiences. I travelled around the world, visiting 34 different countries. I took part in white water rafting in Brazil, travelled across Australia, built a school in Sierra Leone, and surfed in Hawaii. I carried out aid and evacuation activities in Beirut in 2006 and also provided aid and helped the rebuilding after the super typhoon Haiyan in the Philippines in 2013. Helping people in their time of need was very fulfilling.
What does your current role within ABP include and how long have you been with the company?
I am the senior Technical Instructor at the academy, and I am based at Riverside House in Hull. I have been with ABP for almost a year. I look after all the plant and equipment training across the group. I work as part of a team of 7 exceptional full-time and 7 part-time trainers. I am currently working on digitalising the current P&E format and bringing in new technologies to better deliver P&E training; I am also looking at standardising training across the group.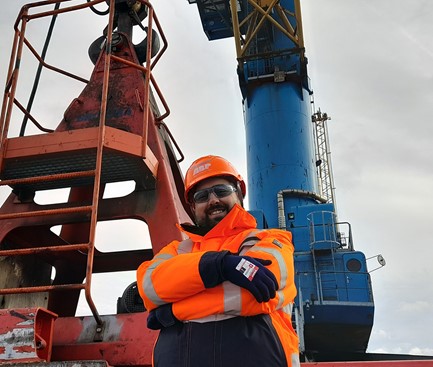 How does your previous role within the armed forces complement your current role at ABP?
The most significant benefit is knowing how to work with different people from different backgrounds and at different levels. I can use my experiences working with UK and international navies to bring a different approach to training, creating a planned and organised structure.
My military career also gave me the confidence and the technical knowledge which allows me to conduct my day-to-day business at ABP. It gave me the understanding to remain flexible, and that a plan is never 100%.
If you could provide one piece of advice to those in the armed forces looking to pursue a career at ABP, what would it be?
Don't underestimate the transferable skills you have at your disposal. The standard practice of working as a team, communications, leadership, working under pressure and high personnel standards is much sought after in the civilian world. At ABP, due to the varied portfolio of work, you are called to employ these different skills on a day-to-day basis. It makes for a great career and allows the transition from the military to civilian sphere a little bit easier.