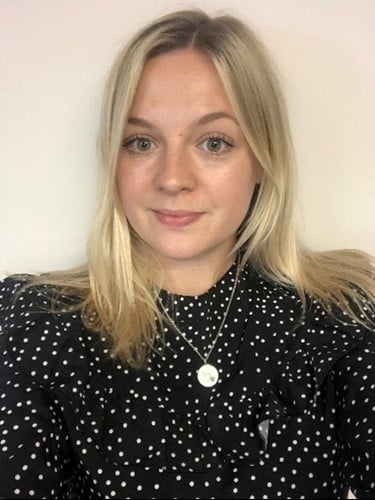 What did you find most appealing about doing an Upskilling Apprenticeship at ABP? How did you hear about the opportunities available? 
I decided to progress my role by doing an upskilling apprenticeship, currently working for Procurement. Only just coming into the role, I feel my apprenticeship has given me a broad understanding of Procurement and has also given me goals to address, both in my work life and also with upcoming exams and studying.
I am excited to progress within ABP and I feel this apprenticeship has given me a boost in what I can achieve in the future, especially gaining my qualifications whilst working. I learnt about the opportunities available from the Humber Recruitment team as I had previously shown interest in Apprenticeship routes and this route linked perfectly with my job in Procurement.
What does a typical day at work look like for you? How has your apprenticeship changed your career?
In my typical day, I deal with suppliers and work closely with my manager to manage and award Tenders and work with internal function across ABP Humber to improve our P2P processes. These involve identifying the need of the company, finding a supplier, negotiating and then contracting. Since starting my apprenticeship, I feel like I have managed to take more of a lead on certain projects, which has not only boosted my confidence but also made me excel in my studying, as I am able to link parts of my study to my day-to-day job.
If you could give some advice to people who would like to follow in your footsteps and do an upskilling apprenticeship, what would it be?
To do an upskilling apprenticeship you have to be committed to learning whilst working and studying at home. My main advice is preparation, I try to write out a schedule for weekly revision and stick to these times. This method has worked for me as I have just passed my first exam within Procurement, helping me towards my CIPS qualification.