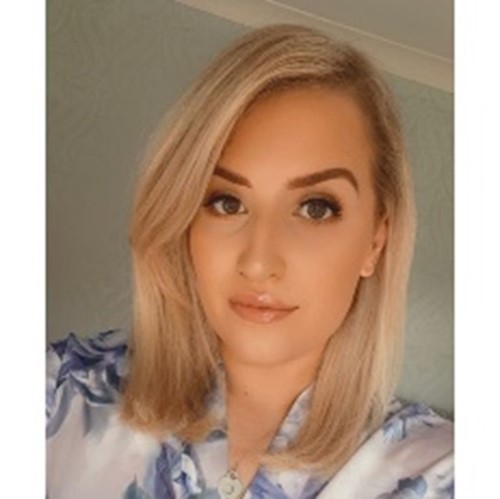 What did you find most appealing about doing an Upskilling Apprenticeship at ABP? How did you hear about the opportunities available? 
Having worked in retail and beauty, I was looking for an apprenticeship in a field I would be able to build a successful career in, as well as gaining a qualification. I discovered the ABP vacancy on their website and thought this would be a perfect opportunity.
What does a typical day at work look like for you? How has your apprenticeship changed your career?
In HR Services, we are incredibly busy every day. My typical day involves answering all manner of questions and queries via email and over the phone. I often liaise with line managers and other teams, such as payroll, to find answers so I can answer any questions with the correct knowledge and give them any tools they require, such as any documents that need to be completed.
My apprenticeship has hugely changed my career. For starters it has given me career prospects and opened doors for me in the company and educationally that I wouldn't have had access to before.
If you could give some advice to people who would like to follow in your footsteps and do an upskilling apprenticeship, what would it be?
I highly recommend doing an upskilling apprenticeship; however, I would do research first to ensure that the field you are entering into is something you will find interesting, is something you enjoy and will thrive in.