ABP

Graduate Scheme – 2021/22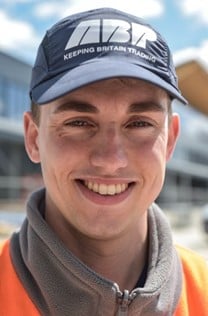 For my second placement of the graduate scheme, I spent four months with the stevedoring department in the port of Southampton. This department is responsible for handling hundreds of thousands of units every year, working with a variety of shipping lines and manufacturers such as Tesla, BMW, Mini, Ford, Honda, Jaguar Land Rover.
From an operational standpoint, this placement gave me valuable grounding and was an eye- opening experience of what is involved when working a vessel and fulfilling customer expectations. From following a shift pattern and spending the early stages of the placement completing general stevedoring tasks, I developed an understanding of what is involved at all levels within this department. Whilst this placement was challenging, and at times put me outside of my comfort zone, I believe that my experiences and what I have learnt will be beneficial as I progress within ABP, and prove to be one of the most valuable placements I complete as part of my graduate scheme.
For me to gain man management and supervisory experience, I then stepped into a team leader and supervisory role, an added responsibility I thoroughly enjoyed. This taught me the importance of establishing strong working relationships with my team members, leading by example, and ensuring that standards remained high from both an operational and health and safety standpoint. As part of this added responsibility, I fulfilled a number of leadership roles that included vessel, lashing and containers/heavies IC. Working as the vessel and lashing IC involved management of agency staff, a new challenge that taught me the importance of ensuring all ABP standards are met and adhered to.
Strategy Placement
For my third placement, I am currently working in our Head Office with Max Harris (Group Head of Strategy Implementation) as part of the strategy placement.
This placement has been beneficial in allowing me to understand both ABP's long- and short-term strategies providing a more group focused view of the business. This has included learning about the processes of how our strategy is both created and implemented, as well as working towards and preparing for one of our upcoming strategy days. During this placement, I have been able to improve my research and presentational skills, as well as taking ownership of crucial strategy day preparation projects. This placement has also provided exposure to working with group executives, shareholders and senior leaders throughout the business, all of whom have imparted valuable knowledge and learning opportunities.
A particularly interesting aspect of this placement has been the future-orientated outlook, providing insight into the ways in which both ABP, and the ports and shipping sector will evolve and grow in the future.