Our mission: To create value from non-port-related development of underutilised land by working collaboratively with stakeholders.
Ports with active DevCo Projects
6
Acres of Underutilised Land
224.3
Number of Active Projects
12
ABP's ports where DevCo projects are currently located: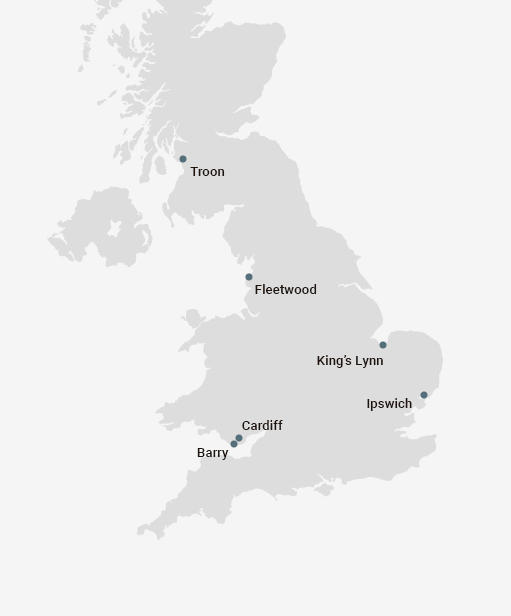 Completed Projects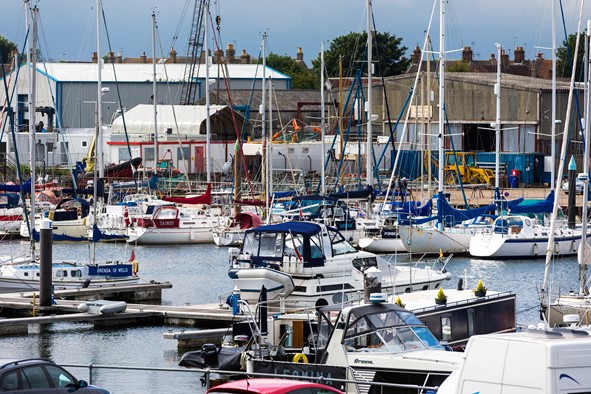 In July 2020, DevCo celebrated the sale of a 19 acre site in Fleetwood to Lofthouse of Fleetwood Ltd, which is globally renowned for its Fisherman's Friend mentholated lozenges. The plot of land is adjacent to Lofthouse's existing Fleetwood facility, signalling the company's ongoing investment into the town.
Lofthouse's heritage hails back to 1865 when Fleetwood pharmacist James Lofthouse developed a menthol and eucalyptus liquid for fishermen from the town to take on trips to the North Atlantic fishing grounds. The company now has a workforce of 380 people and exports its products to over 100 countries worldwide.
A spokesperson for Lofthouse said: "We have been operating on our current site for almost 50 years and we are rapidly reaching full capacity. The acquisition of this plot of land signifies our desire to safeguard the future of Fisherman's Friend in Fleetwood.
"It will allow for the phased transfer of operations as the new site is gradually developed over a number of years. The Maritime Street site will remain in operation for the foreseeable future."
"We would like to thank ABP for their co-operation with this transaction and we look forward to working with Wyre Council on a planning application in due course."
Wyre Council worked closely with all parties and helped to facilitate the process between Lofthouse and ABP. Garry Payne, Chief Executive at Wyre Council added: "This deal is good news for the town and the wider region. We look forward to supporting Lofthouse of Fleetwood with their plans to make a significant investment into Fleetwood, which will create new opportunities for expansion."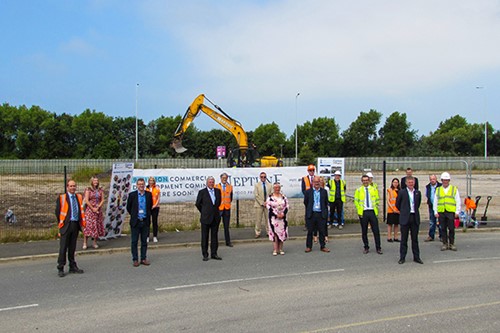 Work has begun on 'Project Neptune' – the building of a new, modern commercial food processing facility on Fleetwood Docks.
The site, currently owned by Associated British Ports ('ABP'), will be the new home for some of the current fish processing businesses in the port.
The project, led by Wyre Council, working in partnership with ABP, will create a 40,500 sq ft modern commercial food processing facility providing space for 11 businesses housed in two buildings. It is hoped that this project will unlock future investment for Fleetwood as well as safeguard the existing fish processing industry jobs and create up to 100 new ones.
The successful joint bid by Wyre Council and ABP for £4m from the UK Government's Getting Building Fund was crucial for the project. The project has been facilitated by the Lancashire Enterprise Partnership, as well as capital investment from Wyre Council to purchase the facility and financial support from Lancashire County Council's Lancashire Economic Recovery and Growth Fund. ABP engaged the local architectural practice, Cassidy + Ashton, to lead on the planning and design for the scheme.
In 2020, the Government announced a £900 million Getting Building Fund to deliver jobs, skills and infrastructure across the country. This Fund is being targeted in areas facing the biggest economic challenges as a result of the COVID-19 pandemic. It is supporting the delivery of shovel-ready infrastructure projects, agreed with Lancashire Enterprise Partnerships to boost economic growth and fuel local recovery and jobs.
Minister for Regional Growth and Local Government, Luke Hall MP said, "With a £4 million Getting Building Fund investment, we're helping Fleetwood celebrate its fishing heritage and preserve it for generations to come.
"Developing the new, modern, facility will protect and create jobs, keeping Fleetwood on the map as a national leader in this industry.
"We're levelling-up opportunities in towns like Fleetwood across the country, helping to safeguard their history while boosting growth and prosperity."
Councillor Michael Vincent, Portfolio Holder for Resources at Wyre Council, commented, "The creation of a modern day fish and food processing facility has been high on our agenda for many years and we're very pleased that the work has now begun.
"We hope that Project Neptune is just the start of great things to come for Fleetwood."
County Councillor Aidy Riggott, Lancashire County Council cabinet member for economic development and growth, said: "We established the Lancashire Economic Recovery and Growth Fund to support schemes which can be quickly developed following the pandemic to secure local jobs and invest in future growth, and I'm very pleased that work is already getting underway on Project Neptune which will be so vital to Fleetwood's economy."
David Taylor CBE DL, Chair of the Lancashire Enterprise Partnership said, "This is an exciting project that will boost Fleetwood's economy and create jobs whilst maintaining the town's historic links with fishing and the sea. I'm really pleased that the LEP and the Getting Building Fund have been able to support Project Neptune and get it to this point."
Sebastian Bull, Managing Director, ABP DevCo said, "We are delighted to be part of this exciting regeneration project. The development of this facility is going to give a tremendous boost to the town of Fleetwood; it marks the beginning of a new era of growth for the local economy."
Contact us:
Email: [email protected]
Associated British Ports
25 Bedford Street
London
WC2E 9ES
+44 (0)207 430 1177